Hi guys,
We are back. It seems that almost of people using eCommerce need one tool called Menu Sticker. The biggest advantage of this feature you can easily see is to help shoppers be able to follow your categories although they scroll down the page.  Now, this blog will tell you how to configure Menu Sticker in Magento Theme!
As you see in all our demos, there is no Menu on Top at all which may bring your thought that our theme does not support it. However, it is wrong.  Let's do it!
Step 1: Login your Admin Panel
Step 2: Look at the left column and click Stores , then choose Configuration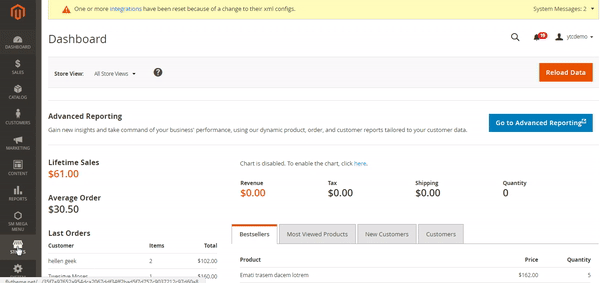 Step 3: In Menu Section,  see Menu on Top  >> Choose Yes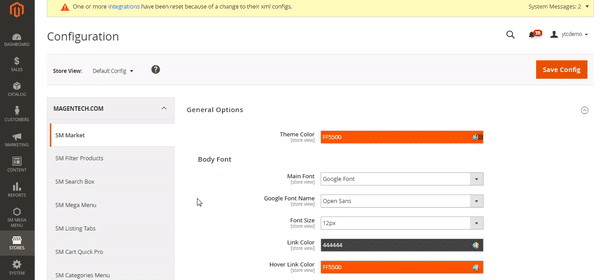 The last step which you are quite familiar is Flush Cache. After that, come back your site and clear cache to see the change.
Is this too easy? Definitely yes! Good luck!